ITMR Partners
ITMR signs MOU with FutureNet Technologies for Research, Guest Lectures, Placement and training

---
Institute of Technology Management and Research (ITMR) represented by Mr. Gunasekaran, Dr. Muthukumar,  Mr. Mohammed Samiuddin and KCG Engineering College, represented by Dr. Senthil & Professor Krishnamurthy.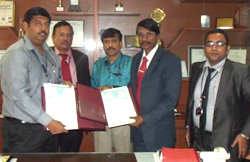 ---

Manonmaniam Sundaranar University (MSU) is a dynamic institution of higher learning, set in a rural milieu of southern Tamil Nadu, with a campus spread of 550 acres. The University was established by the Government of Tamil Nadu as a teaching-cum-affiliating University on 7th September, 1990 to cater to the long-felt needs of the people of the three southern most districts of Tamil Nadu viz., Tirunelveli, Tuticorin, and Kanyakumari.
---

Hindustan College of Engineering, established in the year 1985, has been conferred the "University Status" by UGC, Government of India Under Section 3 of UGC Act 1956 with the name "HINDUSTAN INSTITUTE OF TECHNOLOGY & SCIENCE" from the academic year 2008 – 09. The Vision of HITS is "TO MAKE EVERY MAN A SUCCESS AND NO MAN A FAILURE".
---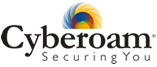 Cyberoam secures organizations with its wide range of product offerings at the network gateway. Cyberoam leverages the power of multi-core processors, offering enterprise-grade performance, in its appliances.
---
MOU signed for Placements, Guest Lectures, Industrial Visits and Sponsored Research Projects
Institute of technology Management and Research (ITMR) represented by Mr. Chary Mudumby – Executive Vice President and
Secure –IQ, represented by Mr. Bharat Kandanoor, Managing Director of Technology